Tullow (An Tulach, meaning "The Mound", formerly Tulach Ó bhFéidhlim) is a market town in County Carlow
The town of Tullow is well located in relation to road infrastructure and its proximity to the M9 motorway & N80 to Rosslare/Wexford with the N81 running through the town.
The town provides a range of residential, community, commercial and employment functions. It has a number of long established industries and businesses, primary and secondary schools and ample childcare facilities. Carlow Institute of Technology & Carlow College third level institutes are located in nearby Carlow Town. Tullow is located on the fertile banks of the River Slaney and is surrounded by a thriving farming industry.
Tullow is a comparatively old town originating from Anglo-Norman times and grew significantly in the 16th & 17th Century as a Market Town, thus the reason why all development evolves from Market Square in the town. The market square on Tullow's main street is the town's focal point with its traditional layout reaching down Bridge Street & up Church Street.
There are four main supermarkets serving the town, as well as a number of cafes, restaurants, hairdressers, chemists, hardware, florists and other business which can be viewed in our business directory.
There is a large engineering industry as well as warehousing operations. Mount Wolseley Hotel & Spa which includes extensive golfing and leisure facilities along with varying accommodation needs is located within walking distances of the town. While Rathwood Home and Garden is just over 5km outside the town towards Shillelagh.
Rathwood offers all visitors an all-round shopping experience, from restaurant, garden centre and clothing stores to beautiful woodland walks and children's activities. And if that is not enough, your visit can be finished with a trip to the Chocolate Garden of Ireland for great chocolate workshops, handmade chocolate or a hot chocolate.
Things to See & Do in Tullow
Tullow Museum
Located in an attractive, historic former Methodist church on the banks of the River Slaney. Tullow Museum has a wonderful collection of artifacts reflecting local history, including Fr. Murphy's alleged last vestments. The three-bay single-cell rectangular granite building dates from around 1850. The entrance is particularly impressive with its arched openings and brick dressings with a flight of steps leading up to the impressive entrance.
Fr. John Murphy of Boolavogue (1753 – 1798) was an important figure during the Irish struggle for independence in 1798. An Irish patriot, he was an active participant in the fight to free Ireland from British rule. His bravery and sacrifices were well-known throughout the country and his statue stands today in the market square in Tullow. The museum also features a collection of local photographs and information on burial grave stones.
Fr. John Murphy Memorial
John Murphy (1753–1798) was an Irish priest remembered for leading a rebellion in 1798 against British rule. He had a central role in the Wexford Rising of 1798, often called the Wexford Rebellion. He led the insurgents to one of their initial victories at Oulart Hill, and in the following weeks became one of the rebellion's main leaders.
Murphy was captured in July 1798 and was executed in Tullow. The status erected in his memory was unveiled on August 5th, 1905.
Bishop Daniel Delaney Museum
The major focus of the Bishop Daniel Delany Museum is a display of artifacts relating to Bishop Daniel Delany and to the educational work of the Brigidine Sisters and the Patrician Brothers. Bishop Delany, the then Bishop of Kildare and Leighlin, saw education as a pathway to a fuller and better life for all and to further his vision, he founded the Brigidine Sisters in 1807 and shortly after the Patrician Brothers were founded as a religious order of brothers in honour of St. Patrick, the patron saint of Ireland.
Entrance to the museum is in the grounds of the Brigidine Convent beside the Roman Catholic Church of the Most Holy Rosary in Tullow.
Mount Wolseley Hotel, Spa & Golf Resort
A majestic resort just a leisurely 10-minute stroll from Tullow. Originally the ancestral home of the Wolseley family from Staffordshire in England, it was sold by the surviving members of the family to the Patrician Brothers in 1925 and was renamed Mount St. Joseph.
With a gorgeous tree lined drive, a beautiful private garden and a tranquil lake, this magnificent resort provides a captivating backdrop for business, leisure and that special occasion. Complete with championship golf course and award-winning spa, the resort also has extensive leisure activities and 16 elegant self-catering resort houses.
Rathwood Home & Garden Centre
Rathwood is an Irish owned family business offering everything from garden furniture to kid's events.  It is one of Carlow's most popular tourist attractions with activities for children and adults alike. There is something for everyone to enjoy, from the themed train rides to the children's playground, garden maze, kids soft play area to woodland walks and birds of prey centre. It has several boutiques and shops and an array of dining experiences to choose from.
Rathwood Forest Walk
The Rathwood Forest Walks are a wonderful loop trail. The trails guide you along a path that brings you through beautiful woodlands. The trails are perfect for walkers of all ages and abilities. They're an easy walk with benches placed at regular intervals to rest, or simply to absorb the tranquillity. The woods are full of wildlife and plants including deer, mink, rabbits, foxes, pheasants and dragonflies. The walking trail to the lake is accessible by wheelchair.
Hardymount Gardens
Hardymount House and gardens are located just outside Tullow. The Spanish chestnut, a huge evergreen tree, stands proudly at the entrance to the stately home. Its large oval leaves and dense clusters of golden flowers add to the beauty of the garden. In the herbaceous borders, many unusual plants have been brought in from around the world including yellow flowering Erysimum, lilac-coloured helianthus, old roses, California tree poppies, blue agapanthus, and white yarrow. A beautiful summer house at the end of the garden in a sheltered corner provides a quiet area for some rest and relaxation. Car parking available.
The Chocolate Garden of Ireland
The award-winning family run Chocolate Garden was established in 2001. Located just a 1-minute walk from Rathwood the Chocolate Garden is a fun and interactive attraction that invites you to discover the magic of chocolate. Its business comprises a shop and café and hosts chocolate making workshops for all ages. Its outdoor seating area and playground allows families to enjoy unwinding on a family day out together. Quality artisan products include handmade chocolates, luxury ice cream, sorbet and yoghurts, waffles, biscuits and spreads and gift baskets.
Sports
St. Patricks GAA Club was formed in 1888 and is located at Bro Leo Park, Ballymurphy Road, Tullow. The club colours are blue and yellow. The club plays hurling and football and features teams from all age groups.
St. Annes LFGA represents the three areas of Grange, Tullow and Ardattin which came together to form one parish and one club, St. Annes. The club was founded in 2006 and the crest consists of 3 shamrocks arising from one stem, representing the three areas.
Tullow RFC was founded in 1928 and is located on the Rathoe Road, Tullow. The club fields youths, minis, ladies and senior teams. Notable players include Bernard Jackman and Sean O'Brien.
Parkvile United A.F.C. was founded in 1978 is located at Hawkins Lane, Tullow. The club colours are red and black.
Tullow Tae Kwon Do Academy run a martial arts school on the Carlow Road, Tullow.
Tullow Salmon & Trout Anglers Association is a local fishing club with members from various walks of life. The club has separate membership for salmon and trout anglers, and even a junior section.
The Slaney Valley Cycling Club is a cycling club based in Tullow. It was founded in 2014 and is a member of the Irish Cycling Federation. The club caters for cyclists of all ages and fitness levels.
Tullow Tennis & Sports Club was founded in 1950 but went into decline until 2008 when the club was reformed and by 2011 had 3 full international all-weather courts, international standard lights installed and a public playground.
Tullow Town Park has a range of exercise and skate zones.
St. Patricks AC and Tullow/Grange Community Games is a locally based athletic club catering for adults and kids of all ages. Track & Field activities covering all interests.
Other sports and fitness activities in the area include golfing, walking, hiking, boxing, darts, yoga and more.
Tullow Tidy Towns & Climate Change Committee
Tullow has entered 22 National Tidy Towns competitions from 1996 to 2019 (excluding 2006 and 2019) and has steadily gained points every year since it started. Going from 195 points in 1996 to a whopping 315 in 2018.
Shopping & Leisure
Tullow is well served with several large supermarkets including Supervalu, Tesco, Aldi and Lidl and a number of convenience stores and petrol stations providing hot food options. There is an abundance of options for hair and beauty, clothing, jewellery, homeware, furniture, flowers and much more. Lively pubs, restaurants, cafes and take-aways line the market square and beyond.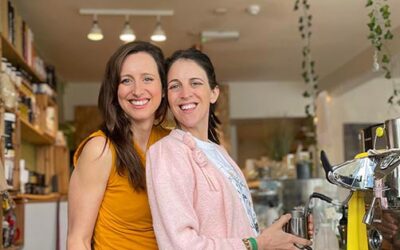 Thrive Cafe TullowThrive Cafe,  The Square Tullow was set up by sister duo Lorraine and Helen Whelan in February 2018. The cafe was set up to bring the community a place to meet friends  and family, in a buzzing positive environment. with a focus on sustainability ,...
read more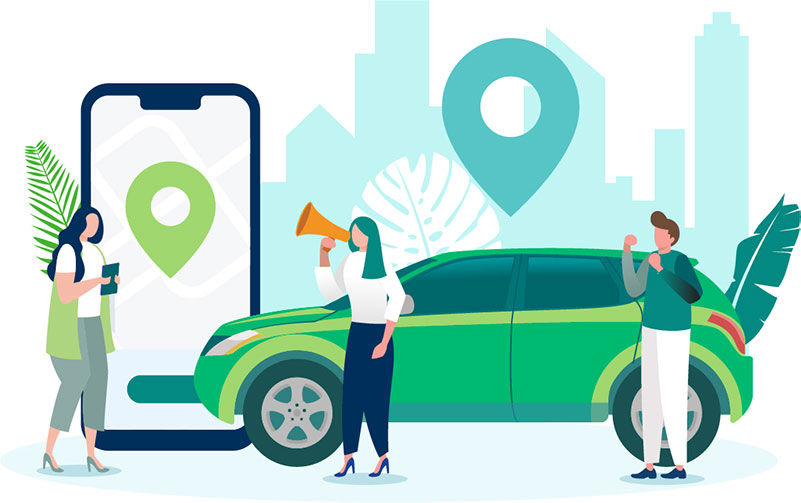 Brownshill Dolmen is one of Carlow's iconic attractions and as part of the Pan Celtic Festival 2023 taking place in Carlow from 11th to 16th of April Carlow County Council are seeking photos, drawings, paintings, or any depiction of the Brownshill Dolmen. Selected...