The name is an anglicisation of the Irish Ceatharlach. Historically, it was anglicised as Caherlagh, Caterlagh and Catherlagh, which are closer to the Irish spelling
Carlow town  is the county town and which sits on the river Barrow and forms the border with  Co.Laois.
Evidence shows that human occupation in the Carlow county area extends back thousands of years. The most notable and dramatic prehistoric site is the Browneshill Dolmen – a megalithic portal tomb just outside Carlow town.
Carlow Castle was constructed by William Marshal, Earl of Striguil and Lord of Leinster, 1207-13, to guard the vital river crossing. It was also to serve as the capital of the Lordship of Ireland from 1361 until 1374. This imposing structure survived largely intact until 1814 when it was mostly destroyed in an attempt to turn the building into a lunatic asylum. The present remains now are the West Wall with two of its cylindrical towers.
The bridge over the river Barrow – Graiguecullen Bridge, is agreed to date to 1569. The original structure was largely replaced and widened in 1815 when it was named Wellington Bridge in celebration of the defeat of Napoleon's army by the Duke of Wellington at the Battle of Waterloo in June of that year. The bridge was built across a small island in the river and a 19th-century house was constructed on the bridge – this was for a time occupied by the Poor Clares, an enclosed religious order who still have a convent in Graiguecullen.
Carlow industry has come a long way since the early 20th century, when the town became the centre of Ireland's slow process of industrialisation with the creation of the Irish Sugar Company. The sugar factory opened in 1926 as a private enterprise and was eventually nationalised before reverting to private ownership. It closed on 11 March 2005.
Carlow is home to many indigenous companies who have developed global presences and recognition including Burnside Group and Netwatch.  The Institute of Technology Carlow was founded in 1970 and is the 4th largest IT in the country and central to the south east region.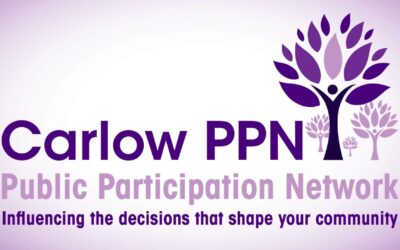 The Department of Environment, Climate and Communications has launched the final round of consultation on the draft of Ireland's Second Sustainable Development Goal (SDG) National Implementation Plan. The draft Implementation Plan aims to build on the structures and...
read more
Topline DoylesTopline Doyle's is as old as the GAA, the business first opened its doors in Shamrock Square on St Patricks day, 1884 hence the affectionate locally known nickname "Doyle's of the Shamrock".  Established by James Doyle, the great grandfather to our...
read more