Ballon (Balana) is a village in County Carlow, located on the N80.
Ballon is a rural village in Carlow.
The traditional farmstead, winding country roads and backdrop of the Wicklow mountains are what makes this town so charming. There is huge archaeological presence in this town which includes a motte and bailey, ringfort, cashels, standing stones and holy wells. Ballon Hill is a great place to take in the views of the countryside as it is 450 feet above sea level. It is believed that this is the burial place of the king in 177AD and that the ancient games of Leinster were celebrated here.
The village is home to a number of businesses across various sectors and in 2013 the community centre was renovated at a cost of 656,000 euro and is now home to the Ballon Business and Training service.
Ballon is also home to the Altamont Gardens. This is a blend of gardens, rare trees and a lake with a walkway on over forty acres of land. Everyone that has visited the gardens have said it has a special atmosphere and that they would visit again which attracts people to the village. The organic garden is a pride to this village, this is in the local community school where people can plant different seeds from vegetables to flowers.
Along the main street in Ballon there are pubs, take-aways, shops and a cafe, primary school and creche.  There are service stations at either end of the village. Also located on Main Street is "Siopa Glas" staffed by volunteers, Siopa Glas recycles donated items. Recycling is the theme of this community shop, bringing money back into the village, schools and charities.
Population is approx. 712 (2016 Census).    
Things to See & Do in Ballon
Ballon Hill
Although only around 450 feet above sea level, Ballon Hill provides stunning views of the surrounding lowlands. Geologically, it is comprised of granite and covered by limestone.
Ballon Hill is an archaeological site, listed as an Irish National Monument, which sits on a low hill near Ballon village. Listed as one of the most important archaeological sites in Ireland, Ballon Hill contains the remains of late Neolithic structures and Bronze Age burial mounds.
Excavated by John James Lecky and J. Richardson Smith in 1853 to 1855, the site yielded one of the largest assemblages of pottery ever discovered in Ireland.  Much of the pottery from the site is now housed in the National Museum of Ireland and the British Museum. In 1997, a donation of two polished stones and a razor knife was made to the Carlow County Museum by an anonymous donor.
Castlemore Moat: is a motte-and-bailey castle and National Monument located between Ballon and Tullow in Co. Carlow. A motte-and-bailey castle is a fortified stronghold, which was built on a mound of earth or other material and protected by a ditch and palisade. Its name derives from the shape of the structure, which resembles the head of a man or woman with a helmet. It combines the features of a hill fort and a castle. All that remains is the mound and a stone marked with a cross. 
Altamount Gardens:  the Altamont Garden Estate is one of the most beautiful and serene gardens in Ireland. Its formal gardens are located on a 16-hectare site, with beds of perennial flowers and ornamental shrubs that contrast beautifully with the rugged landscape. The Robinsonian-style gardens are a peaceful oasis. Inhabited by native species, as well as exotic ones like Swamp Cypress, Red Oak and Giant Redwood, the area provides visitors with an opportunity to relax while they stroll through the tranquil grounds. The gardens also feature a café, picnic tables, car park, toilets and plant sales.
Sports
Ballon GAA club was founded in 1889 and competes in the Carlow Junior Football Championship. The club had the distinction of winning the first ever County Carlow Football championship in 1889. The club grounds are in Aghade, Ballon, Co. Carlow.
Burrin Celtic FC, founded in 1987, play in the Carlow & District Football League and their club grounds are located on the Fenagh Road, Ballon, Co. Carlow
Ballon/Rathoe Community Games and Athletic Club was established 1980.
Ballon & Community Sports Centre hosts active retirement, athletics, badminton, basketball, bingo, bowls, fitness classes and martial arts and more.
BALLON
Featured Businesses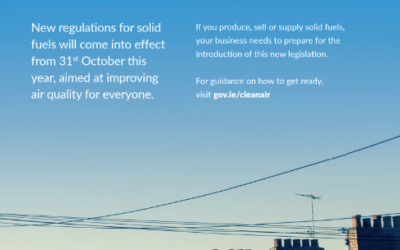 New regulations regarding solid fuels for domestic heating will come into effect on 31 Oct 2022. These will affect you whether you are a householder, a retailer, or involved in the solid fuel industry as a producer or importer. Info at https://buff.ly/3wEwG8u
read more
Brownshill Dolmen is one of Carlow's iconic attractions and as part of the Pan Celtic Festival 2023 taking place in Carlow from 11th to 16th of April Carlow County Council are seeking photos, drawings, paintings, or any depiction of the Brownshill Dolmen. Selected...
A BUMPER Lá Fheile Pádraig is planned in Carlow town this year, with music, performers, street entertainers, bouncy castles and carousels all part of the St Patrick's Day parade and festival. Organisers have announced the return of Carlow town's St Patrick's Day...
Your ideas can help us in improving communications about built heritage and the impacts of climate change. Take Survey at: https://forms.office.com/e/seXhKraq13
Carlow County Council online services include motor tax, Carlow Libraries, parking fines, planning enquiries & more. Find full details on all services at https://buff.ly/3D3qk49
Community Games came together with Carlow County Council in the beautiful surrounds of the newly refurbished The Exchange building in Carlow town to announce Carlow as the new home for three of the larger finals. SETU, with their range of top class facilities and...
Aptus CEO "Fergal Kearney" earlier this week met with "Catherine Delaney" from Carlow Mental Health Association. The charity was selected by the Aptus staff as one of their preferred charities resulting in a donation of 1000 euros from Aptus to support the charity's...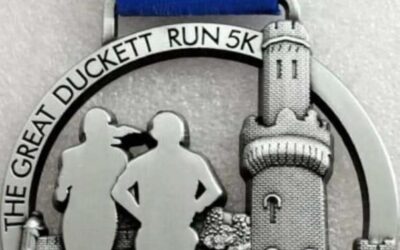 THE grandeur of Duckett's Grove is sure to inspire a heroic effort as The Great Duckett Run sets off at 11am on Sunday 26 February. The chip-timed 5k is a first for the historic Duckett's Grove, with participants guaranteed a stunning vista as they take on the route...
Carlow County Council's Festival & Event Fund aims to assist with the creation of community-based tourism events for County Carlow. Closing date -17th February 2023 @ 5.00pm Full details at https://buff.ly/3ZBsrYf
Environmental & Tidy Towns Grant Schemes 2023 The Community Section, Carlow County Council is delighted to announce that the ENVIRONMENTAL & TIDY TOWNS GRANT SCHEMES 2023 are open for applications. Applications are invited from Tidy Towns/Community Groups,...