Ballon (Balana) is a village in County Carlow, located on the N80.
Ballon is a rural village in Carlow.
The traditional farmstead, winding country roads and backdrop of the Wicklow mountains are what makes this town so charming. There is huge archaeological presence in this town which includes a motte and bailey, ringfort, cashels, standing stones and holy wells. Ballon Hill is a great place to take in the views of the countryside as it is 450 feet above sea level. It is believed that this is the burial place of the king in 177AD and that the ancient games of Leinster were celebrated here.
The village is home to a number of businesses across various sectors and in 2013 the community centre was renovated at a cost of 656,000 euro and is now home to the Ballon Business and Training service.
Ballon is also home to the Altamont Gardens. This is a blend of gardens, rare trees and a lake with a walkway on over forty acres of land. Everyone that has visited the gardens have said it has a special atmosphere and that they would visit again which attracts people to the village. The organic garden is a pride to this village, this is in the local community school where people can plant different seeds from vegetables to flowers.
Along the main street in Ballon there are pubs, take-aways, shops and a cafe, primary school and creche.  There are service stations at either end of the village. Also located on Main Street is "Siopa Glas" staffed by volunteers, Siopa Glas recycles donated items. Recycling is the theme of this community shop, bringing money back into the village, schools and charities.
Population is approx. 712 (2016 Census).    
Things to See & Do in Ballon
Ballon Hill
Although only around 450 feet above sea level, Ballon Hill provides stunning views of the surrounding lowlands. Geologically, it is comprised of granite and covered by limestone.
Ballon Hill is an archaeological site, listed as an Irish National Monument, which sits on a low hill near Ballon village. Listed as one of the most important archaeological sites in Ireland, Ballon Hill contains the remains of late Neolithic structures and Bronze Age burial mounds.
Excavated by John James Lecky and J. Richardson Smith in 1853 to 1855, the site yielded one of the largest assemblages of pottery ever discovered in Ireland.  Much of the pottery from the site is now housed in the National Museum of Ireland and the British Museum. In 1997, a donation of two polished stones and a razor knife was made to the Carlow County Museum by an anonymous donor.
Castlemore Moat: is a motte-and-bailey castle and National Monument located between Ballon and Tullow in Co. Carlow. A motte-and-bailey castle is a fortified stronghold, which was built on a mound of earth or other material and protected by a ditch and palisade. Its name derives from the shape of the structure, which resembles the head of a man or woman with a helmet. It combines the features of a hill fort and a castle. All that remains is the mound and a stone marked with a cross. 
Altamount Gardens:  the Altamont Garden Estate is one of the most beautiful and serene gardens in Ireland. Its formal gardens are located on a 16-hectare site, with beds of perennial flowers and ornamental shrubs that contrast beautifully with the rugged landscape. The Robinsonian-style gardens are a peaceful oasis. Inhabited by native species, as well as exotic ones like Swamp Cypress, Red Oak and Giant Redwood, the area provides visitors with an opportunity to relax while they stroll through the tranquil grounds. The gardens also feature a café, picnic tables, car park, toilets and plant sales.
Sports
Ballon GAA club was founded in 1889 and competes in the Carlow Junior Football Championship. The club had the distinction of winning the first ever County Carlow Football championship in 1889. The club grounds are in Aghade, Ballon, Co. Carlow.
Burrin Celtic FC, founded in 1987, play in the Carlow & District Football League and their club grounds are located on the Fenagh Road, Ballon, Co. Carlow
Ballon/Rathoe Community Games and Athletic Club was established 1980.
Ballon & Community Sports Centre hosts active retirement, athletics, badminton, basketball, bingo, bowls, fitness classes and martial arts and more.
BALLON
Featured Businesses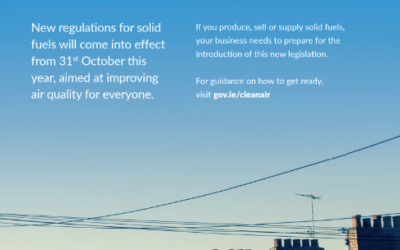 New regulations regarding solid fuels for domestic heating will come into effect on 31 Oct 2022. These will affect you whether you are a householder, a retailer, or involved in the solid fuel industry as a producer or importer. Info at https://buff.ly/3wEwG8u
read more
Carlow County Council is seeking unoccupied properties to provide temporary accommodation to those fleeing war in Ukraine. A tax-free recognition payment of €800 per month is available. Go to offerahome.ie to offer a property or for more information.
Join Carlow County Library and avail of all their services in Carlow, Tullow, Muinebheag, Borris and online! Full details at www.carlowlibraries.ie
Carlow Lions Club is asking people to give generously again this year. The Annual Christmas Food Appeal has been launched with the aim of delivering hundreds of food hampers to local families who need a little help this Christmas. John O'Donovon says you'll see them...
Public consultation for the levy on single use cups is live https://buff.ly/3A9NTZ7 This consultation has three strands, customers & retailers via survey while other interested parties can submit their views by e-mail to singleuse@decc.gov.ie or by post.
Would you like to promote your food, drink or craft products to last minute festive shoppers? On Thursday 15th December, the Local Enterprise Office is delighted to host a Food, Drink & Craft Fair in the Carlow Exchange.  Exhibitors are now requested for the event...
Carlow County Council are conducting an online survey to determine the level of interest in Affordable Housing in County Carlow – this will help us to establish the need in Carlow and plan the delivery of affordable housing in the County. Take survey at...
New regulations regarding solid fuels for domestic heating will come into effect on 31 Oct 2022. These will affect you whether you are a householder, a retailer, or involved in the solid fuel industry as a producer or importer. Info at https://buff.ly/3wEwG8u
A number of WEEE Ireland mini FREE recycling days will take place across County Carlow during the month of October. Keep an eye on our social channels for details of events in your area or contact environment@carlowcoco.ie
Bagenalstown Family Resource Centre (FRC) has been working with the communities in Bagenalstown and surrounding areas of South Carlow since 2001. It is a multi-faceted 'family centre' which provides a comprehensive list of programmes, services and supports to families...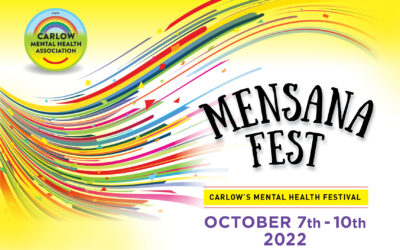 Save the dates!!!!! Carlow Mental health Association are excited to announce that after our last few years on line, we are planning actual in person events for this year !!! #Mensanafest22 Will see the return of some of your favorite events and workshops as well as...